Stone statues of Duomo(Italy )
Atoms have consciousness

Date: 11/9/2016 7:06:30 AM ( 5 y ) ... viewed 493 times
 
Stone statues of Duomo(Italy )

By Takashi

This page which is based on the information from 'THE UNIVERSE(THE SKY)=SORA' is made by HONO who is one of the fellows of UNIVERSE(THE SKY)=SORA.


Stone statues of Duomo(Italy )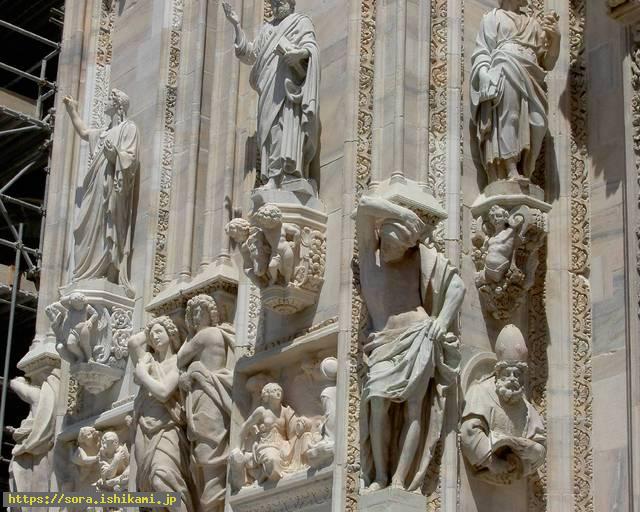 http://sora.ishikami.jp/image_dir/images/2008/20080714150704.jpg

In Italy there are several buildings which are used for churches called Duomo.
There are as many as 2400 stone statues which look as if they were alive even on the buildings in Milan.
Those stone statues stand on the high place of the buildings.
Even if stone statues are made and are glued with cement with giant cranes, they are in danger of falling down within ten years one after another.
However they say those stone ones were made in the Roman era with human hands.
There are statues at the tip of the spire which is found in the linked URL.
Why don't they fall down?



https://upload.wikimedia.org/wikipedia/commons/1/1a/Milan_duomo76.jpg

I wonder if there is the glue which put up with the weight of the stone statues.
Is it possible only for humans who had no machines to make?
The following is the animation.

https://www.youtube.com/watch?v=mJDwgCERUYA&eurl=http://blog.livedoor.jp/osora666/

http://slicer93.mbsrv.net/88-1002.html

Add This Entry To Your CureZone Favorites!
Print this page
Email this page
Alert Webmaster