First Art of the New Year
I keep colored pencils, paper, and ink pens next to my bed for just those moments when, sleepy and tired, I crawl into bed and then am suddenly hit with an urge to create art. Sigh. No sleep for me!

Date: 1/5/2018 11:30:52 PM ( 4 y ) ... viewed 1118 times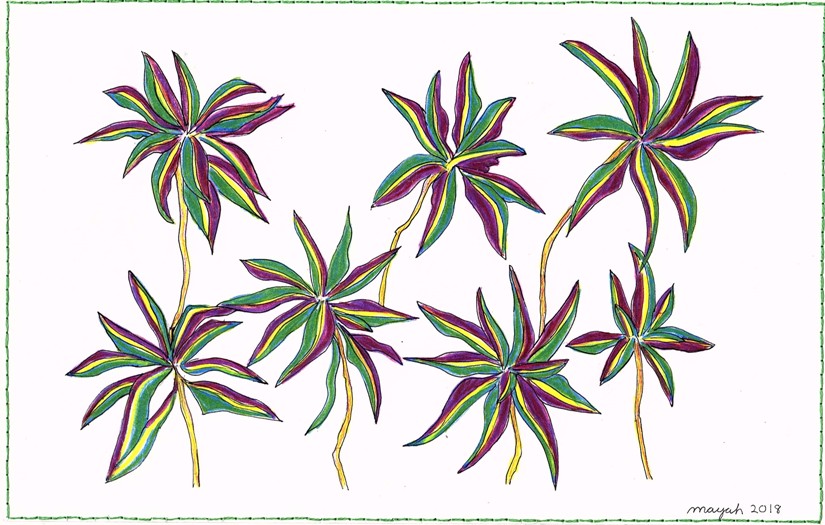 "Dance of the Flower People" by mayah(c)2018 11" X 7" Mixed media colored pencil, ink, hand embroidery.

Drew this little work early this morning--1:30 AM was when I started! There are 7 flowers; according to Tibetan numerology, "7" is the number of Divinity, Wholeness, Perfection, Learning life




It was inspired by a 4" X 6" photograph that I keep on my bed next to my pillow. The photo is of tiny eucalyptus trees newly sprouted. On the back of the card is a hand-sewn mesh that holds eucalyptus seed pods--the scent is wonderful! I purchased the card at a craft fair sometime last year:



Dance of the Flower People framed, 11" X 17"


2018 RECENT BLOG:

Happy New Year 2018! https://www.curezone.org/blogs/fm.asp?i=2396942



Add This Entry To Your CureZone Favorites!
Print this page
Email this page
Alert Webmaster