EcoArt:Homage to Woodstock
An Eco Art piece in honor of the 50th anniversary of the famous music festival that took place in a farmer's field in 1969.

Date: 8/26/2019 10:58:47 PM ( 33 mon ) ... viewed 877 times


This little Eco Art piece by mayah(c)2019 is made from an empty herbal tea box and recycled magazine images:



Interior of tea box: "Flower Power!" The U.S. postage stamp says: "1969 Woodstock 3 Days of Peace and Music Forever U.S.A." **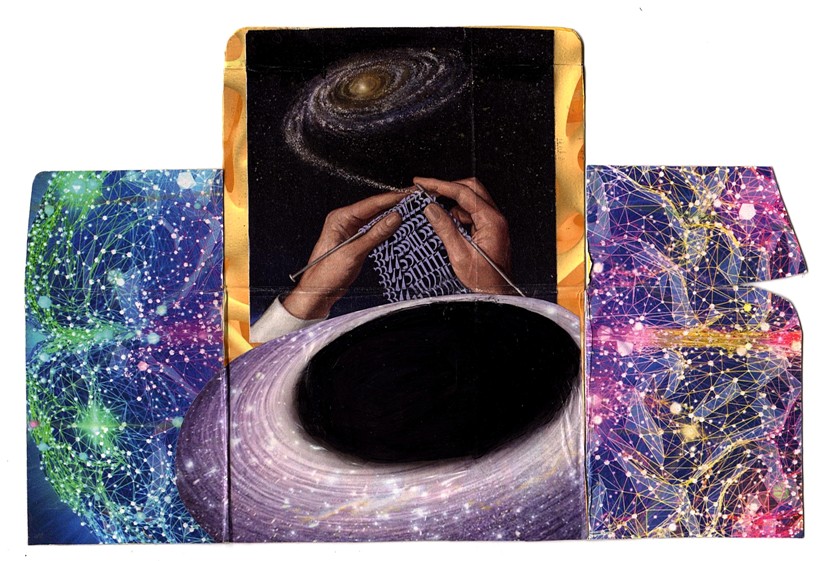 Exterior: "Far out!'


MORE about Woodstock: "August 2019 marks half a century since 500,000 hopeful, curious and rebellious young Americans crowded onto Max Yasgur's upstate New York dairy farm for the greatest rock concert that ever was": https://www.aarp.org/politics-society/history/info-2019/woodstock-50th-anniversary.html


Joni Mitchell's 'Woodstock': Behind the Song: While Crosby, Stills, Nash, and Young made the song "Woodstock" famous, it was actually written by Joni Mitchell. This website has three different video versions of the famous song: Joni Mitchell, Mathews Southern Comfort, and CSNY: https://bestclassicbands.com/joni-mitchell-woodstock-song-2-27-18/


**The second stamp is honoring artist Ellsworth Kelly: "Just over three years after his death, the U.S. Post Office honored American abstract artist Ellsworth Kelly on what would have been his 96th birthday with stamps that highlight ten works of art. Kelly's career spanned over 70 years and during that time he honed a distinctive style that incorporated simple shapes and patterns, bright colors, and hard edges. While widely known for his abstract paintings, his work crossed multiple mediums, including sculpture and printmaking, and now, stamps." The stamp shown here: "Yellow White" (1961) https://design-milk.com/the-usps-is-making-all-of-our-ellsworth-kelly-dreams-come-true/


"Eco Art by mayah" utilizes recycled/reused/earth-friendlier materials whenever possible.


MORE Recent Eco Art:

Book of Oddities: https://www.curezone.org/blogs/fm.asp?i=2426820

"Voyager-Recipient Unknown" https://www.curezone.org/blogs/fm.asp?i=2426575

"Space-Time-Matter-Energy"
https://www.curezone.org/blogs/fm.asp?i=2426060

"Into the Unknown"/"Hives"
https://www.curezone.org/blogs/fm.asp?i=2426412

"Tiger Rose" #14 https://www.curezone.org/blogs/fm.asp?i=2426411




Add This Entry To Your CureZone Favorites!
Print this page
Email this page
Alert Webmaster