Movie Date?
The Future of Food
Premieres at the Laemmle
Theatre September 16
in Santa Monica, CA.

This may be the first stop on
my California Enchanted Garden
Tour Tenatively Scheduled for
September September 14-October
1.

I will keep you posted on my whereabouts
as details fall in place.



Date: 9/1/2005 8:01:17 PM ( 16 y ) ... viewed 1582 times


The Future of Food
my choice for the 2006 Academy Award
for Best Documentary of the Year
premieres in Los Angeles at the
Laemmle Theatre in Santa Monica
September 16.

The Theatre, located on 2nd Street
is open from 11:30 AM to anjd the last showing
is somewhere between 9:30-10:15 PM.

The show office can be reached at
310.394.9744,

My California tour (tenative as of today) will take me
to Sacramento to meet
with members of the Green Lodging Program
of the State of California
as well as the Agricultural Committee
who are looking at SB 1056
that would make it much simpler
to control and standardize all the mishmash
of local communities who would like to have
the Right to pass local
ordinances to prevent GMO's from their neigborhoods.

The passing of this Law SB1056 would simplify
matters, and in essence, get rid of all the stupid
diverse seeds that Mother Nature makes
that most of us do not have a clue what to do with anyway.

I mean, who wants to learn how to cook grains
or sprout them raw when you can just buy
pre-packaged ready made foods from your
favorite grocer or candy bar machine.

As some of our state legislators see it
improving the Seed Law of California would
help save government a lot of money if we
could just stop all this fuss about individual rights
to control your own future.

In essence, passing of the law puts counties
like Mendocino in place.

In Mendocino County locals passed an ordinance
becoming the first county in the nation to outlaw
GMO's.

See that Press Release here:
http://www.gmofreemendo.com/press_releases/2004-03-03.html

Now the GMO's are up in arms getting various
state legislatures to pass laws to stop this
unruly locals from being so damn Democratic.
There are at least 14 states that have already
passed these laws outlawing locals from disturbing
GMO Industry.

Read what they are saying here:

http://curezone.com/blogs/m.asp?f=92&i=647

Why on Earth would anyone want to have local
control of their right to grow seeds with the multipnationals
like my friends at Monsanto have a BETTER IDEA
that would be so much more EFFICIENT?

ONE or TWO kinds of RICE, for EXample for
India--a whole new GREEN REVOLUTION.

See this info here about the Green Revolution:

http://curezone.com/blogs/m.asp?f=92&i=708

The pests in the field are loving the idea
of eliminating all this Biodiversity of various
heirloom seeds that Mother Nature made
as part of her original technology.

Pests can grow better if there is only one or two
kinds of grains or seeds of any variety.

Monsanto has it all figured out.
They are making their GMO Seeds Roundup Ready
with Pesticides included, and also
Terminator ready, so people do not have to waste
their precious time harvesting for themselves at the end
of each season.

People have better things to do with their time,
such as watching TV, buying GMO foods,
getting sick, and having surgeries to keep our
Medical Establishment and Drug Companies
in good shape on the Stock Market.

The Future of Food, by Deborah Garcia Koons
is a frightening look at how the Unruly people of the world
are standing up in arms and saying "NO!"
to US foods grown with GMO's.

It shows specificially the great experiments
of GMO sponsored research that are doing all kinds
of great things like creating fruits and vegetables
that will last forever without spoilage.

As I see in in MY Modest Proposal
some of these same foods will be especially
benefiicial for the Funeral Industry.
A "Healthy" diet of the GMO ingredients,
very common in Supermarket foods now
although unlabeled as such,
will allow the Embalming industry to cut down
on the need for chemicals to make sure
a corpse does not deteriote too soon.

People who eat GMO foods will likely
come pre-embalmed and with pickled organs.

No doubt, a whole new industry might emerge
called picked organs. We already have pickled
tongue of cows and such at the Deli.
Why not delicious livers, and kidneys, and
testicals that will not need any extra salt or
flavorings?

I can SEE it all now.
what OUR friends at Monsanto
have in mind.

See you at the Movies?????


your eg

____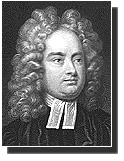 This Blog was written under the influence
of my old friend Jonathan Swift who
in 1729 wrote this:

"I have been assured by a very knowing American of my acquaintance in London, that a young healthy child well nursed is at a year old a most delicious, nourishing, and wholesome food, whether stewed, roasted, baked, or boiled ..."

------------------------------------------------------------------------
Note: Jonathan Swift (1667-1745), author and satirist, famous for Gulliver's Travels (1726) and A Modest Proposal (1729). This proposal, where he suggests that the Irish eat their own children, is one of his most drastic pieces. He devoted much of his writing to the struggle for Ireland against the English hegemony.


http://art-bin.com/art/omodest.html


Add This Entry To Your CureZone Favorites!
Print this page
Email this page
Alert Webmaster