A pot on a giant's head in Italy イタリアの巨人のお汁のツボ  by UtsU .....
What was the big clay pot used for? 大きな壺は何のために使われたか?
Date: 7/6/2015 11:04:12 PM ( 8 y ago)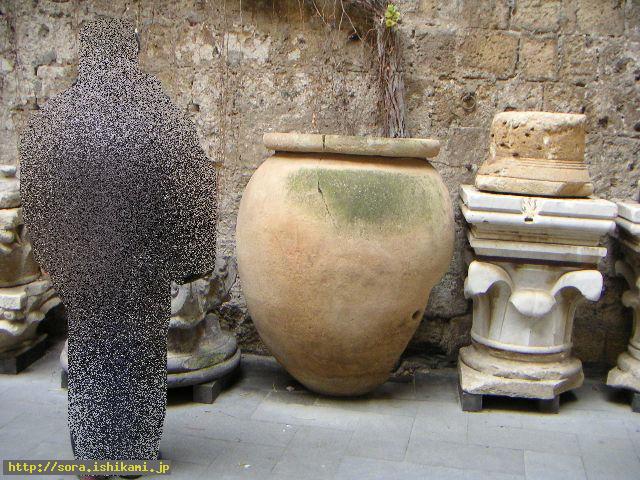 Below was quoted from the website of " Solving the Enigma of the Earth "
http://sora.ishikami.jp/image_dir/index.php?id=20070806215725
See also "The True SKY(SORA) Info" ( by Takashi-san) .Many articles that translated "Solving the Enigma of the Earth" of Japanese are put on this web site.
I saw pots like this in Turkey. The giant who used the pot was very big. It is hard to imagine how big he was.
I asked about the pot again, it said, "The pot was not made for human beings and it was not made by human beings."
以下、地球の謎解きさんより
http://sora.ishikami.jp/image_dir/index.php?id=20070806215725
このようなツボはトルコにもありましたが、想像を絶する巨人の大きさです。
念をおして聞くと「人間が人間のために造ったのではありません」と。
Popularity: message viewed 955 times
URL: http://curezone.com/blogs/fm.asp?i=2264184

<< Return to the standard message view
Page generated on: 1/29/2023 10:26:01 PM in Dallas, Texas
curezone.com