Late at night, too hot to sleep, I've started doing "doodle art" again.
Date: 7/16/2018 9:52:06 PM ( 4 y ago)
I keep a drawing pad and some art pens next to my bed. If I can't sleep and the "I wanna do art" bug hits, I take the pad of paper in my lap, close my eyes, and "doodle" with a pencil. Then the doodle is refined with paint pens and/or colored pencils.

This is a technique I learned years ago from an art therapist as a method of relaxation. It is indeed very relaxing; the problem is that I get so engrossed in the process that I lose all sense of time and when the sun starts peeking through my curtains in the early morning, I've realized I've been up all night drawing!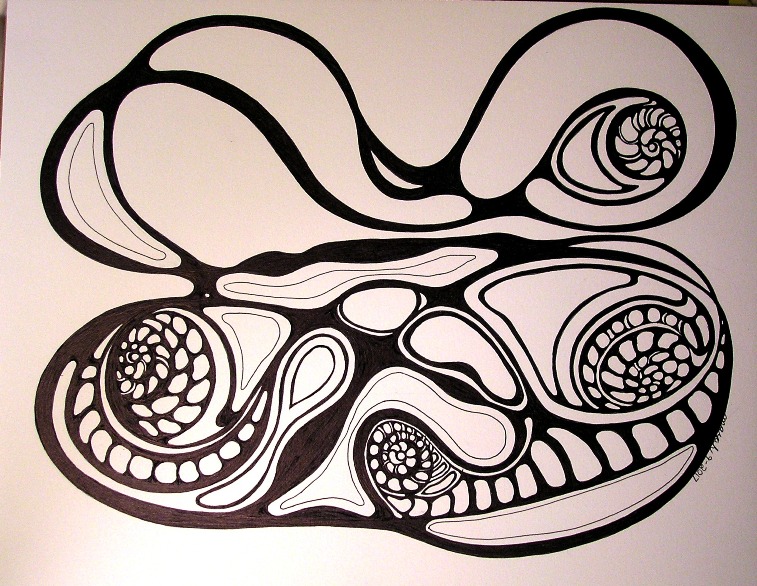 Doodle Art by mayah(c)2018 "Extra-terrestrial Bacteria".
Art pen; 11' x 14"

This doodle was done at the end of 2017; the idea for the title comes from our search for life in the solar system/galaxy (Note to NASA: check out Io, one of Jupiter's moons)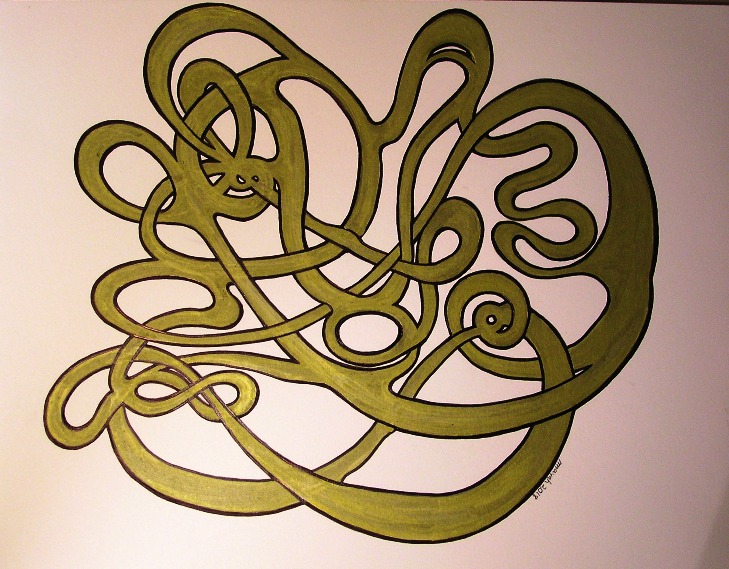 Doodle Art by mayah(c)2018 "Entangled" 11" x 14" Gold paint pen, ink.

Been viewing/listening to a lot of esoteric physics lectures lately; this is one result


SIMILAR BLOGS:

Eco Art: Summer 2018
https://www.curezone.org/blogs/fm.asp?i=2411814

Eco Art: String Theory:
https://www.curezone.org/blogs/fm.asp?i=2411711

Eco Art: Measure of the Soul https://www.curezone.org/blogs/fm.asp?i=2411029

MORE Eco Cards for Spring: https://www.curezone.org/blogs/fm.asp?i=2409247

Eco Art: Beingness https://www.curezone.org/blogs/fm.asp?i=2408737

Eco Art:Spiral https://www.curezone.org/blogs/fm.asp?i=2408728

Eco Art: Tiger/Electronica https://www.curezone.org/blogs/fm.asp?i=2405943








Popularity: message viewed 1036 times
URL: http://curezone.com/blogs/fm.asp?i=2411816

<< Return to the standard message view
Page generated on: 5/21/2022 12:09:28 PM in Dallas, Texas
curezone.com