Anyone know what these red bumps in the middle of the bottom lip are? They come and go. I think they gradually disappear after exfoliation and come up during my moisturizing treatments. I feel like they are preventing the healthy lips from moving up. Btw the picture was taken after I exfoliated the bottom lip.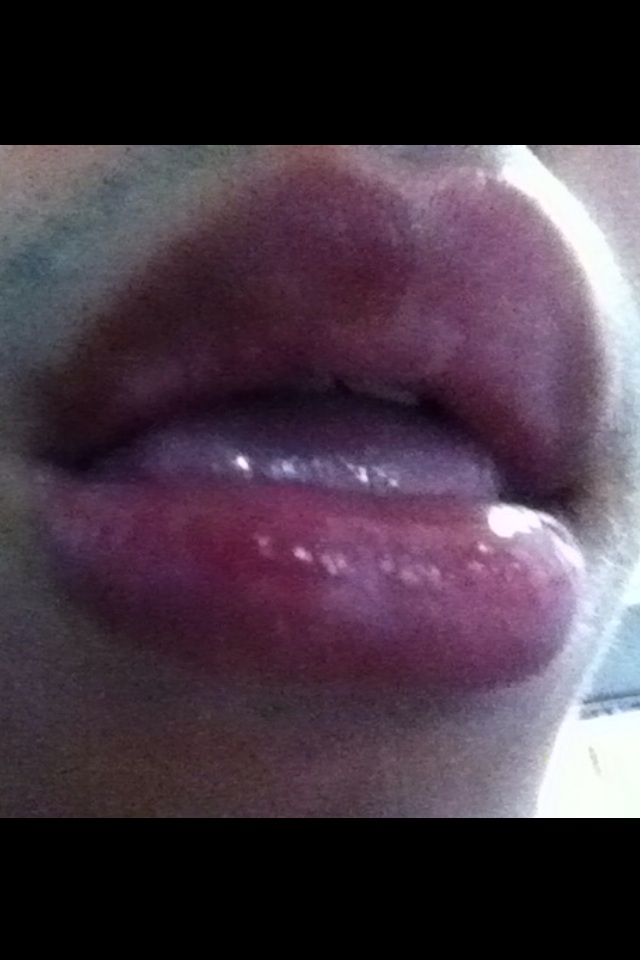 My symptoms: lips turn white when wet, the "triangle" as you can see, swollen lips (especially the top middle), dry mouth, unwipeable white jelly-like stuff all around the inner lip (this bothers me the most. It disappears after I wake up and comes up during the day), white gunk after waking up and throughout the day (mostly inside corners of mouth after taking alot. It seems to form from the jelly stuff), red inflammed lips after eating a decent sized meal and even after sneezing.
My other symptoms that might be related to EC: allergy? (I sneeze and my nose gets itchy and I sneeze more), one side of nose always seem to be blocked, left ear ringing when I go to bed (this began about the same time I got EC. I have EC for 5 months now), recent cold sores and canker sores, some dandruff(?) around lips, toenail fungus on one toe, past experience with jock itch and minor athletes foot.
Can this be candida?? I want to try antifungal medication.
I don't know exactly how I got EC, but I think it could be stress from college, putting a lot of sugar in my coffee, lip licking at the time, and/or using blackhead treatments. Any inputs would be helpful. Thanks